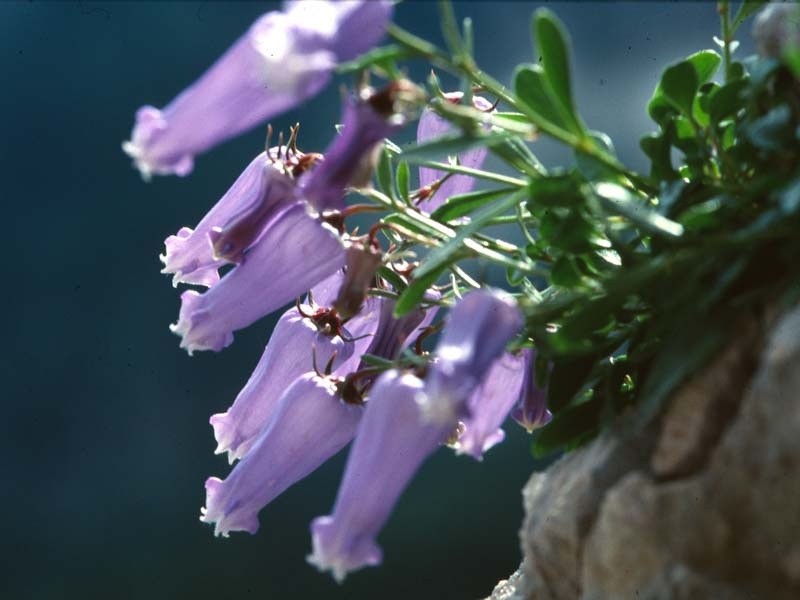 In Juliana, about 600 different plant species can be found.
Despite some deficiencies that cannot be avoided, it does contain the most characteristic and most beautiful examples of the flora of the Slovene Alps, foothills, and the karst. You can read more about them in the guidebook The Juliana Alpine Botanical Garden in the Trenta Valley (2000). We will mention here only some of them.
"The lofty, glittering crests of Prisojnik, the Velika Dnina's mighty depths, and the tower-like parapets of Lepa Špica gaze into the Juliana Garden. The panorama from the Garden extends far into both reaches of the valley. This mountain jewel is bounded by the jutting rock walls of the golden alpine meadows and the steep forests, gigantic cushions lying against the soaring slopes and reaching down into the blue ravines. It is as if all the overwhelming beauty of Trenta was gathered around this mountain Garden, encircling it as a magnificent crown. May the benevolent stars continue to protect the Garden!"
Julius Kugy: Toil, Music, the Mountains
Zois' path – an interactive guide for children, families and groups
You are welcome to take a walk along Zois' path in the Alpine Botanical Garden Juliana. It is intended especially for families and older primary and secondary school children. Along the path, you will get some information on the establishment of the garden and its gardeners, and will also be acquainted with some special plants. If you click on the speaker icon, the voice of Zoisy the dwarf will accompany you. The dwarf sometimes helps the gardeners but also causes mischief to them here and there.
If you scan the QR code at Juliana with your mobile phone or tablet computer, a single page of the path opens. You can take a walk along the path also from your home, by clicking the link below.